Boundaries:
Currey Road from Finley Drive to East Thompson Lane
East Thompson Lane from Currey Road to Murfreesboro Road
​
East Thompson Community is organized for the purpose of:
facilitating inclusiveness, awareness, and involvement to promote a safe and vibrant neighborhood
fostering the growth of a neighborhood identity and community spirit
representing our neighborhood's common interests by working with government, schools, institutions, businesses and other neighborhood and city/county organizations.
Where is the ETC neighborhood?
ETC is located in southeast Nashville approximately ten minutes from downtown, bordered on the east
by Murfreesboro Pike and roughly between East Thompson Lane on the north and Briley
Parkway on the south. (See actual
boundaries below).
Murfreesboro Road from East Thompson Lane to Glengarry Drive
Glengarry Drive to Winthorne Drive
Winthorne Drive from Glengarry to Finley Drive
Finley Drive to Currey Road
Inclusive of all dead end streets connected to Winthorne Dr. and Finley Dr.
​
Leadership
ETC is currently led by a dedicated group of Steering Committee volunteers. In addition, there is a members-elected secretary and treasurer. Elections will be held in August each year.
The Steering Committee meets monthly on the third Wednesday of January, February, April, May, June, July, September and October. Meetings are posted on Facebook and are open to all ETC residents.
Bylaws
ETC bylaws are updated and approved at each May quarterly membership meeting.
Connecting people who live, work & play in ETC
Membership
Membership is open to anyone over the age of 18 who resides or owns property within the boundaries listed above. To be a voting member you must register as an ETC member. New members may register at any quarterly meeting or online.
The membership year extends from May 1 to April 30 each year. Membership must be renewed annually. A membership drive is held each Spring from March-May. Renewals may be registered online between March and May, or in person at the May 17, 2018 membership meeting. (Note: new members are welcome any time of year, but all memberships must be renewed each May regardless of the date joined.) There is no membership fee to join or renew, but donations are encouraged to help support our community efforts.
To vote in ETC's August elections, membership must be active for at least 30 days prior to the election.
Dues
ETC membership voted in May 2016 to suspend dues in favor of voluntary donations.
Quarterly Membership Meetings
Meetings will be held on the third Thursday in March, May, August and November of each year. They will be announced on ETC's website calendar, social media sites, and in the e-newsletter emailed to all members who have provided an email address. Signs will be posted at entrance points to the neighborhood.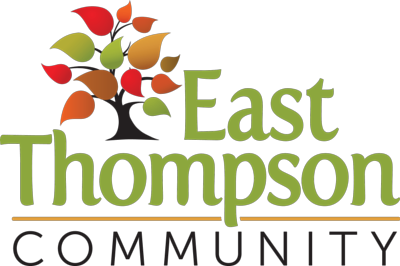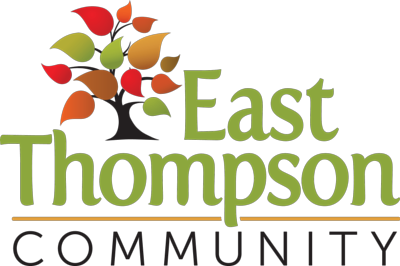 Connecting people who live, work & play in ETC