Membership is open to all who own property or rent a home within ETC boundaries.
Membership must be renewed annually in May. Registrations are accepted throughout the year. However, all memberships expire at the annual May Membership meeting. Early registration starts in March each year and ends at the May meeting. Renewals may be done online (see the form at left) or in person at the May meeting.
Meeting Dates
ETC meets on the third Thursday of February, May, August, and November at 6:30 p.m. in the library of Glengarry Elementary School, 200 Finley Drive. The meetings are open to the public, but only members are allowed to vote. Meetings may be rescheduled due to inclemate weather or other cause as necessary, so please watch the notifications on ETC's Facebook page and the signs posted around the neighborhood before each meeting.
Dues
Membership dues are by voluntary donation.
Voting
ETC members have voting privileges for issues put before the full membership at quarterly membership meetings. Annual ETC Officer elections are held at the August quarterly membership meeting. To vote for officers, neighbors must register as members at least 30 days prior to the election.
Volunteerism
Our community is run by volunteers. Every member who is physically able is asked to volunteer at least 12 hours per year. See the Volunteer tab to learn how you can make your neighborhood a cleaner, safer, or more enjoyable place to live!
Leadership
If you are interested in a leadership role in ETC, please let us know about your interests and skills. Elected officers include a president, president-elect, treasurer, and secretary. Steering committee members are appointed by the president. All officer terms are for one year and steering committee members serve two years.
In addition, members are encouraged to form interest groups and post opportunities for engagement (these may include social groups — such as a children's play group, walking or jogging groups, a book club, etc. — or non-political activism groups — such as a neighborhood beautification team, or speed control advocates). If you see a need, you can fill it! To form a group and post events on the ETC calendar, please email us and we'll help you get started! We encourage you to become an ETC leader!
Staying in Touch
Members and residents who have provided an email address will receive a quarterly e-newsletter. (If you don't have email, we can mail you a copy upon request). We also communicate via Facebook, NextDoor. In addition, before each quarterly meeting, please look for our signs at most entrances to the neighborhood.
Meeting minutes
If you are unable to attend a quarterly meeting, you may read the meeting Minutes online. For quick access, see the Minutes link in the footer at the bottom of each page.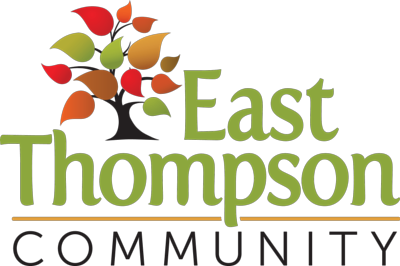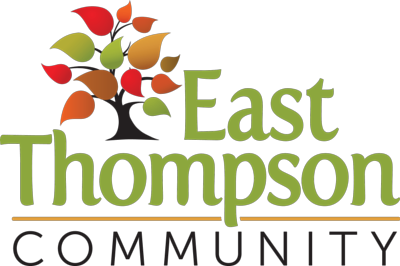 Connecting people who live, work & play in ETC