City Council
Our neighborhood is located partially in the 16th District and partially in the 13th District. See the Council District Map to determine which district your house is in.
16th District Representative: Mike Freeman 615.512.0121
13th District Representative: Holly Huezo 615.891.4517
Police
Sgt. Rafael Fernandez is our community affairs officer for the South Precinct and frequently speaks at ETC meetings. Reach him by email: at rafael.fernandez@nashville.gov
Parks
www.nashville.gov/Parks-and-Recreation.aspx
Codes
www.nashville.gov/Codes-Administration.aspx
Voter Registration Application
http://sos-tn-gov-files.s3.amazonaws.com/forms/ss-3010.pdf
Utilities
Gas: www.piedmontng.com
Electric: www.nespower.com
Water: www.nashville.gov/Water-Services.aspx
Trash Collection
Trash Collection is every Thursday. Bins may be placed at the curb on Wednesday evening and must be off the street by Thursday evening. Click for more information.
Yard Waste, Cardboard and Electronics waste is banned from waste containers. See "Other Waste" below for information on recycling or disposing of these items.
Holiday Trash and Recycling Pickup: When our collection day falls on a holiday (Thanksgiving Day, Christmas Day, New Years Day or July 4th) trash and recycling pickup will be on the Saturday of that week. Questions? Call (615) 880-1000.
Trash and Recycling Collection During Inclement Weather: In the event that inclement weather makes accessing streets dangerous for collection staff, trash and recycling collection will be postponed until it can be safely resumed. Public Works trash and recycling customers should leave their carts out at the curb until the carts are emptied.
Recycling Collection
Recycling Collection is the first Thursday of each month. The 96-gallon recycling carts are large enough to allow the average household sufficient container space for one month's worth of recyclable material. If you have more material than will fit into your cart, please take those items to a recycling drop-off or convenience center. You can also order a second cart free by calling (615) 880-1000. Click for more information.
Other Waste
Yard waste, bulk items, medicines, chemicals, and electronics need to be disposed of properly and cannot be placed in regular waste or recycling containers.
Yard Waste: There are four brush pickups scheduled each year. We are in Zone 5. Find the upcoming schedule here.
The trucks are known to be in our neighborhood early in the pickup cycle, so make sure your brush is on the curbside on the first day of pickup. They will only sweep the area once, so if your brush isn't out on time you'll run the risk of it getting left behind!
Residents can also dispose of brush and other yard waste free of charge at:
3254 Ezell Pike (Located on Ezell Pike behind the South Police Precinct, 5113 Harding Place. NOTE FOR GPS USERS, PLEASE ENTER 5113 HARDING PLACE) Phone: 615-880-2530. Hours: Monday -Saturday 7:30am-5:00pm; Sunday Noon-4:00pm
Nature's Best Organics of Tennessee: Phone: 615-730-7238Hours: Monday – Friday 7:00 AM to 4:30 PM; Saturday 8:00 AM to 3:00 PMEast Side: West Side: (entrance by West Nashville Wrecker Service)
If you have questions, please contact Customer Service at (615) 862-8750
Bulk Item Pick-up: What are bulk items? Old appliances, mattresses, cabinets, exercise equipment or other large items.
All requests for Curbside Bulk Item Pick-up will be taken directly by the Davidson County Sheriff's Office. For more information call 615.880.3897 or visit the Sheriffs-Office's website.
Bulk items placed at the curb do not magically disappear. YOU MUST PLACE A CALL the Sheriff's Office to arrange for pickup. Please check the list on the link above for what items will and will not be picked up and the procedures to follow for your items to be picked up. There is a limit of no more than 12 items per address, no more than once every 30 business days.
Please be respectful of your neighbors and do not leave bulk items on the curb unless you have arranged for disposal. Take pride in your neighborhood and don't cause an eyesore!
If you have useable items you want to give away, consider posting them on NextDoor or the 13th and/or 16th District Facebook pages. Most free items go quickly, so please do not leave them at the curb for more than a day if they are not claimed after posting them online. Instead, store them in your house or basement until a suitable new owner is found. You may also take them to Goodwill or other charities (call ahead for larger items to make sure they will accept them.)
Medicine: Learn how to safely dispose of pharmaceuticals and find drop off sites at www.nashville.gov/Water-Services/Community-Education/Medication-Disposal.aspx
Chemicals: Hazardous or toxic chemicals should never be put down a drain or toilet. Find locations that accept toxic waste: www.nashville.gov/Public-Works/Neighborhood-Services/Special-Hazardous-Waste/Household-Hazardous-Waste.aspx
Electronic Waste: What is electronic waste? Computers and computer peripherals, televisions (all types), cell phones, tablets, MP3 players, e-readers, etc. The two closest locations to dispose of e-waste are:
Ezell Pike Convenience Center, located behind the South Police Precinct, 5113 Harding Place, 615.880.2530. Hours: Mon.-Sat. 7:30am-5:00pm and Sun. Noon-4:00pm
Omohundro Convenience Center, 1019 Omohundro Place (entrance on Freightliner Drive), 615.880.1955. Hours: Tue.-Sat.: 8:00am-4:30pm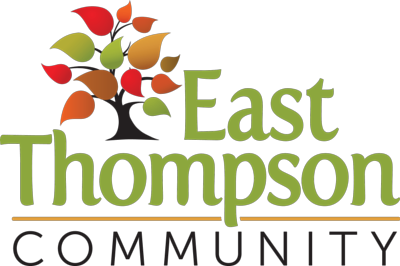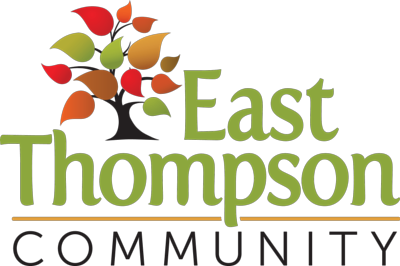 Connecting people who live, work & play in ETC