Our community is run by volunteers. Every member who is physically able is asked to volunteer at least 12 hours per year. Here are a few of the ways you can make your neighborhood a cleaner, safer, or more enjoyable place to live:
Become a Leader
Run for office (President, President-Elect, Secretary, or Treasurer)
Steering Committee...attend a quarterly meeting and ask how to become involved
Special Event Coordinator or Volunteer
...the Steering Committee can always use a hand planning events! Email us!
Interest Group Organizer or Volunteer
If you see a need in your neighborhood, you can fill it! We encourage members to organize around social or non-political issue groups (examples may include a children's play group, a running group, garden or book club, neighborhood beautification, crime prevention, or speed control advocates.) To form a group and post events and news on this website, please email us.
Fundraiser
Have an idea? Let's get started. Email us for help. (The Windrows set a great example by initiating a home-grown plant sale at our Neighborhood Block Party and donating the profits to ETC.)
Communications
Are you a writer, blogger, PR or marketing type? We need your help! Contact us for ways to use your skills to improve ETC.
Beautification
Watch for neighborhood clean-up events posted on the calendar and social media... or organize one yourself... or just go out and pickup along your own street. It will be noticed and appreciated!
Historian
If you've "lived in the 'hood" for awhile, you may have valuable knowledge about our area's history that would be of interest to your neighbors. See the History tab on this site — we need stories, photos, artifacts and other history tidbits about where we live, work and play. Email these to us, or ask for a home visit from a neighborhood volunteer to share information. You don't have to be tech-savvy to help tell the story of our area. Don't email? That's fine. Contact us at a neighborhood meeting, or ask a neighbor to help you get in touch. We need your knowledge and experience!
Become a history researcher. Love to spend time listening to the stories of those who blazed trails before us? Contact your neighbors who have lived in the area the longest and help gather their stories, photos, and documents for our history page. Or volunteer to be "sent on assignment" to neighbors who agree to be interviewed. Researchers may also delve into the local area of the public library or search for information from public records. Become an ETC sleuth!
There are many other ways to get involved. If you have ideas for improving our neighborhood or bringing neighbors closer together, step up! It's rewarding to volunteer, and a great way to meet your neighbors and build friendships!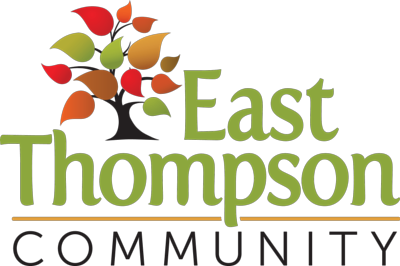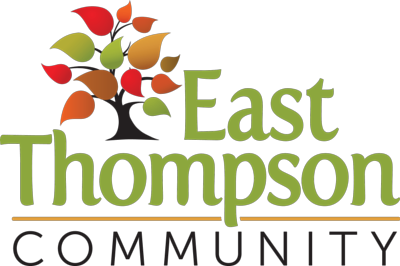 Connecting people who live, work & play in ETC